On 12 th May 2023, our new patient database went live!

There are many things that make Ndi Moyo a unique centre of excellence within Malawi.
But perhaps you didn't know that few health centres in Malawi keep records as meticulously
as Ndi Moyo does? Read on to find out more!

All patients have their own file at Ndi Moyo where their background details, consultations
and prescriptions are recorded. These exist in paper form at Ndi Moyo, but we also have our
own online database too.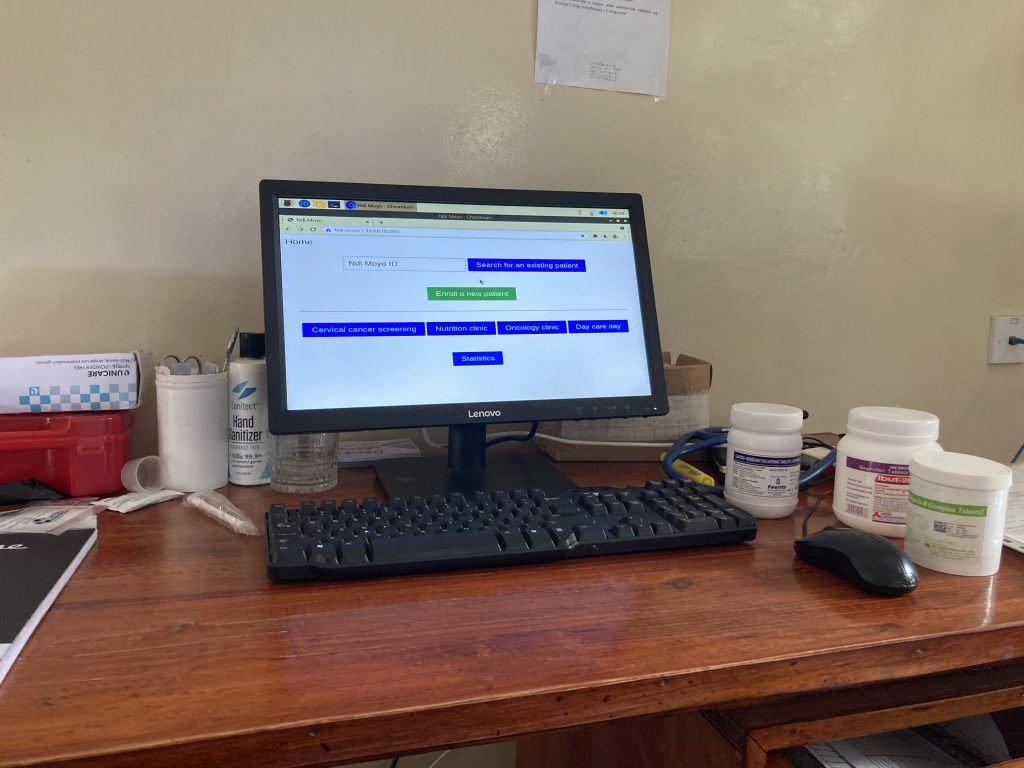 Dr Ellie Cook is an Ndi Moyo UK trustee, and was the mastermind behind a database update
in 2016. We've been using this database since then, but the team felt there was more data
that could be inputted online, and so the database underwent a makeover.
The new database allows us to input and keep track of not only clinical care, but also the
holistic support Ndi Moyo provides – we can record when patients come to Day Care,
receive nutritional supplements, or get extra support (blankets, mosquito nets, transport
costs) from the Comfort Fund. Plus, we're working towards using this database to generate
our monthly clinical reports, which allow us to keep track of how important information
such as how many patients have been helped each month.
Keeping accurate records in this way is important not just for each individual patient, but for
palliative care across Malawi. Once anonymised, these records can be used in audits and
research to give clinicians across Malawi an insight into the symptoms patients have, and
the treatments which are needed and effective. Thanks to the amazing efforts of Dr Ellie and
our nursing team, this new database will allow us to keep transforming palliative care in
Malawi.