20/09/2023 – Quiz Ndi Moyo
On 20 th September, Ndi Moyo collaborated with Kaza Kitchen, a social enterprise in
Lilongwe, to put on a fundraising quiz and raffle.

65 people from Lilongwe and Salima took part in the quiz, and many more from across
Malawi bought raffle tickets for the chance to win some of our great prizes. We had a
wonderful time raising awareness of palliative care in Malawi and raising some funds for Ndi
Moyo too!
A big thanks goes to Kaza Kitchen, for hosting us in their beautiful venue and providing the
delicious food. And thank you to the amazing organisations who donated the fantastic prizes
for the raffle: Kchichini Hub Lilongwe, Urban Café Lilongwe, Dedza Pottery, Four Seaons
Lilongwe, Kibebe, Mamma Mia Lilongwe, Tutlas Salima, Wines and Wings, Visions Lilongwe,
Cool Runnings Lodge in Senga Bay, Luwawa Forest Lodge, Kuti Wildlife Reserve, 1 2 Travel
Africa, Kefi Hotel in Zomba, Mango Drift on Likoma Island, and Pumulani Lodge (Robin Pope
Safaris).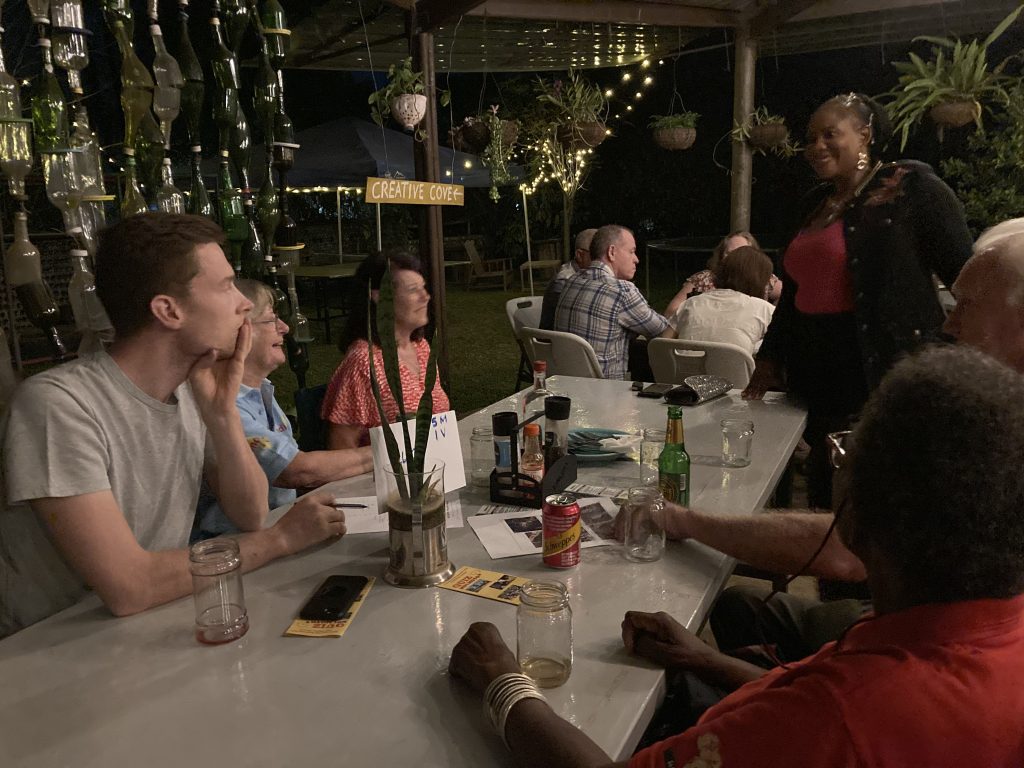 In total, we raised a fantastic 1.37million kwacha! This will allow Ndi Moyo's expert nursing
staff to continue 'giving life' to patients facing terminal illness in Malawi – providing
medication, psychological support, nutritional supplements and financial support.

The last quiz round was, of course, about Ndi Moyo. Perhaps you want to test your own Ndi
Moyo knowledge? Or learn more about Ndi Moyo's work? Or even host your own
fundraising quiz for Ndi Moyo wherever you live….! If so, take a look at the questions from
that round, which are below.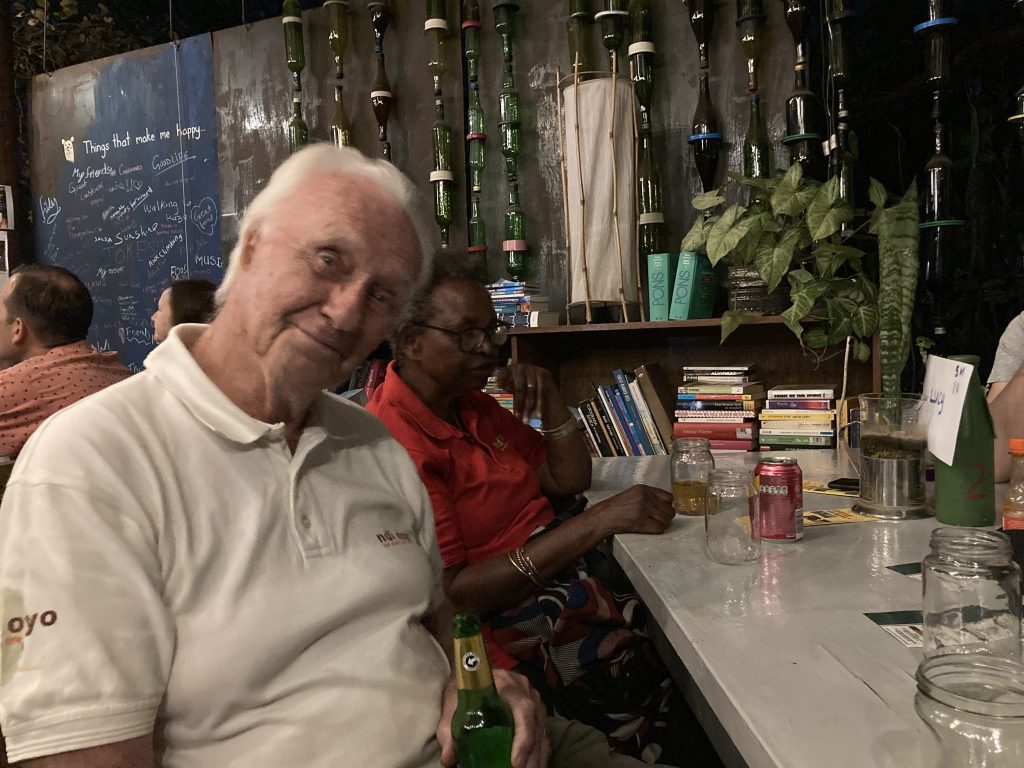 How many raffle prizes are available to be won this evening?
(18)
The word 'hospice' comes from the Latin word 'hospitum', which means what?
(Hospitality)
Which cancer has the highest mortality (death rate) in Malawi?
(Cervical cancer)
Ndi Moyo supports terminally ill patients by providing medication and clinical care.
Name two other ways in which ndi moyo supports patients
(Psychological support, nutrition, financial support, children's school fees, children
school materials, day care)
What does 'ndi moyo' mean?
(With life/is life/give life/and life)
How many patients has ndi moyo helped since it started?
(2150 patients)
Twice a month, Ndi Moyo patients are invited for day care, where they get activites,
a delicious lunch, and DANCING. Some of the most popular music is from a Malawian
gospel singer who died unexpectedly in 2016. Her first name is Grace – what is her
surname?
(Chinga)
Ndi moyo palliative care is based on the Hospice Africa model. In which African
country did Hospice Africa start?
(Uganda)
True or false: Ndi Moyo takes part in the National cervical cancer screening
programme
(True)
---
12/05/2023 – Mr Dan Chimbayo updates Ndi Moyo clinical team on HIV and AIDS management in Malawi
On 12 th May 2023, the Ndi Moyo team welcomed Mr Dan Chimbayo, a HIV specialist in
Salima district, to deliver a teaching session on HIV and AIDS management. The whole team
has a wealth of knowledge and experience on this subject – many of the patient's Ndi Moyo
cares for have HIV – but we also recognise the importance of continuous professional
development. Thanks to Mr Chimbayo, we were able to discuss some of the trickier aspects
of HIV management that we come across. In particular, we were able to discuss timing of
chemotherapy By collaborating with other specialists in this way, we are better equipped to
support Ndi Moyo patients.
---
#PALLIATIVE CARE OPEN DAY – 23RD MARCH 2018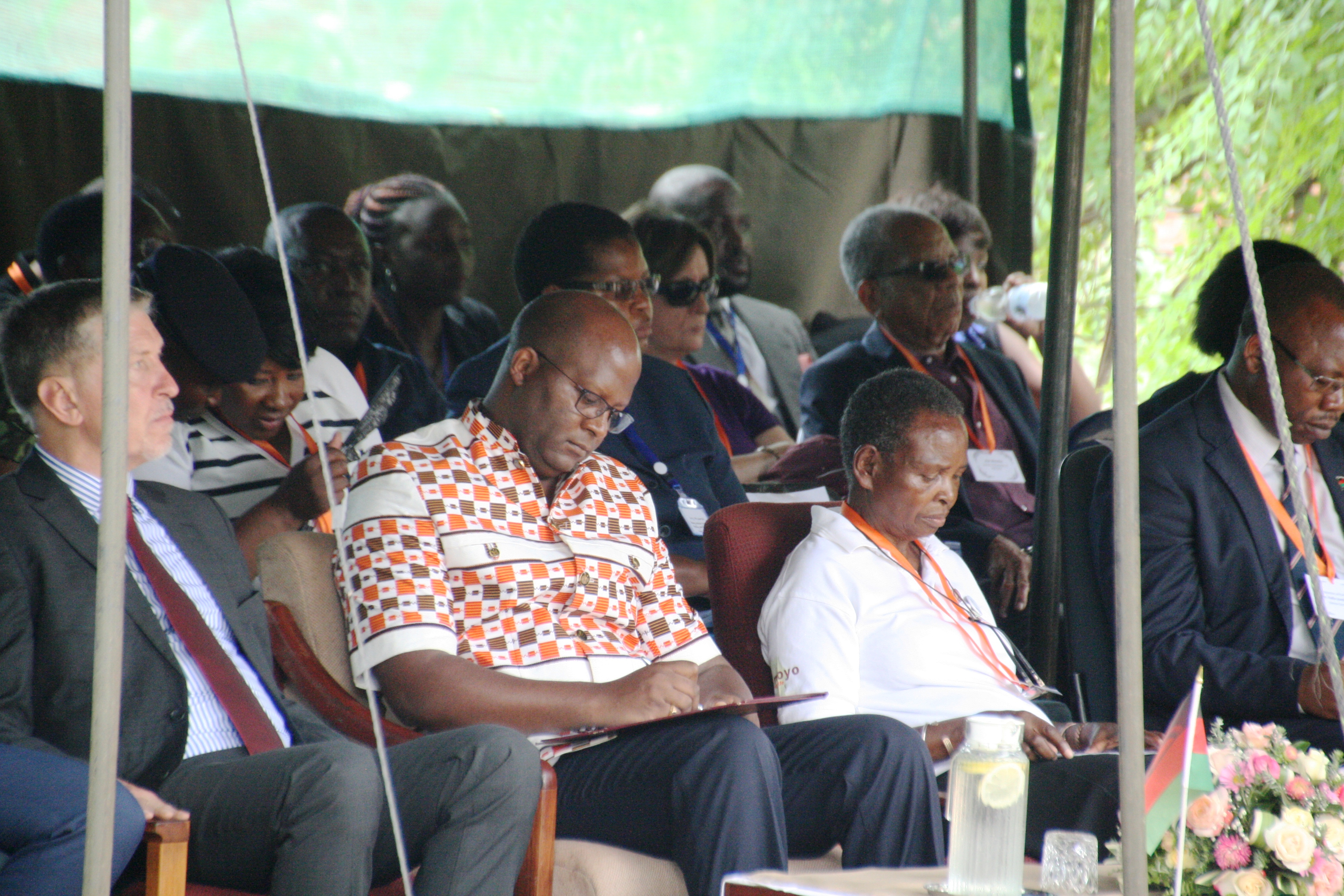 It was an honour to have at-least 40 different organisations represented at the event. Our primary goal was to give the corporate world a platform from which to gain a greater insight into the outstanding palliative care provision at our centre.
The Minister of Health came as the Guest of Honour with his Ministry well represented at national and local district level. Two ambassadors (Irish and German), the Finnish Consular and the Member of Parliament for Salima Central attended, along with executives from
the World Health Organisation, Banks, Insurance companies, and other 15 corporate companies.
In his speech as the Guest of Honour he focused on the need for all to die with dignity and have a pain-free death; and of the importance palliative care has in that role, and the value of NdiMoyo's initiative to develop palliative care services within Malawi.
Rt Hon. Felix Jumbe MP for Salima Central spoke warmly too on NdiMoyo's behalf and his hope that the government would act to support it.
That was a colorful event, and there were many issues covered during the function, we believe that the guests found the Open Day informative and worthwhile.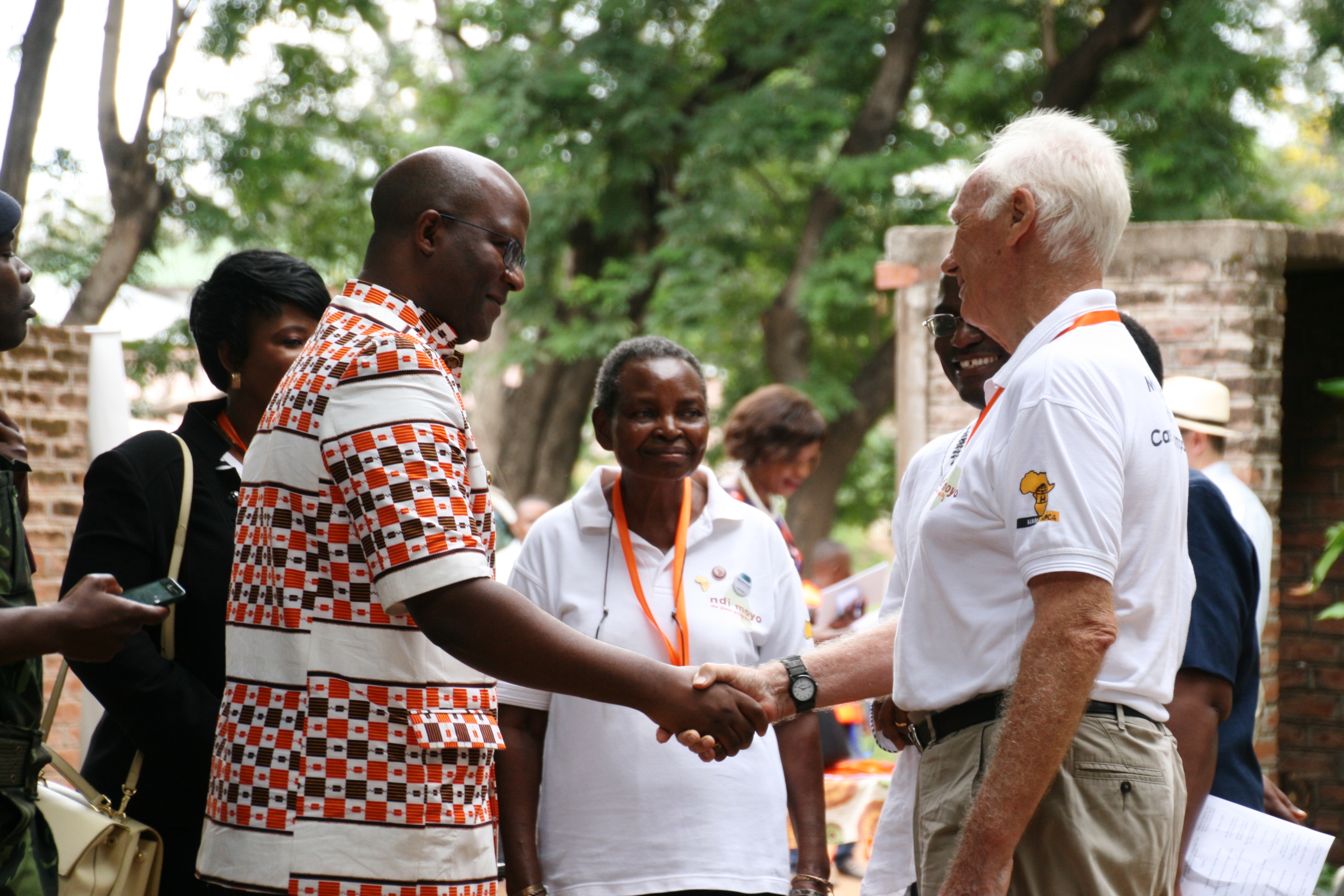 On leaving, the Guest of Honour, Rt. Hon Atupele Muluzi, MP, who is also the Minister of Health and Population wrote into NDIMOYO's Visitors Book "Many thanks to the Team at Ndimoyo, in particular Lucy and Tony for all the excellent work (of) care for our
sick and infirm. This facility is an excellent example of what can be achieved with less. There is a lot more we can achieve by working together and I would strongly encourage this partnership moving forward with the momentum that has now been generated.
#DoMoreForLess
23-3-18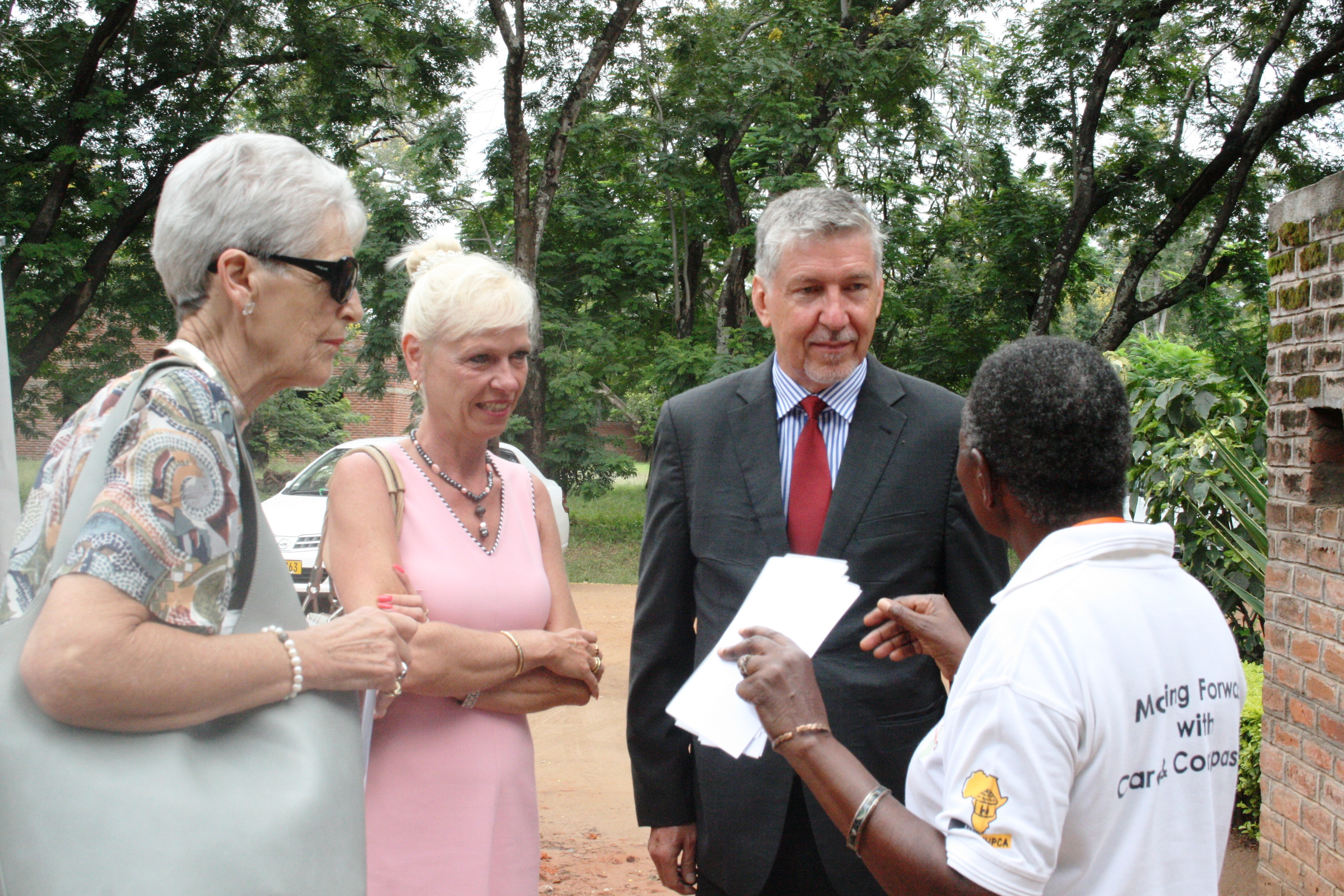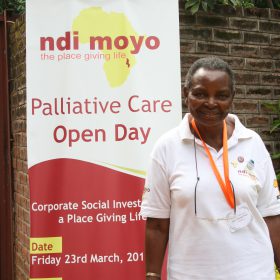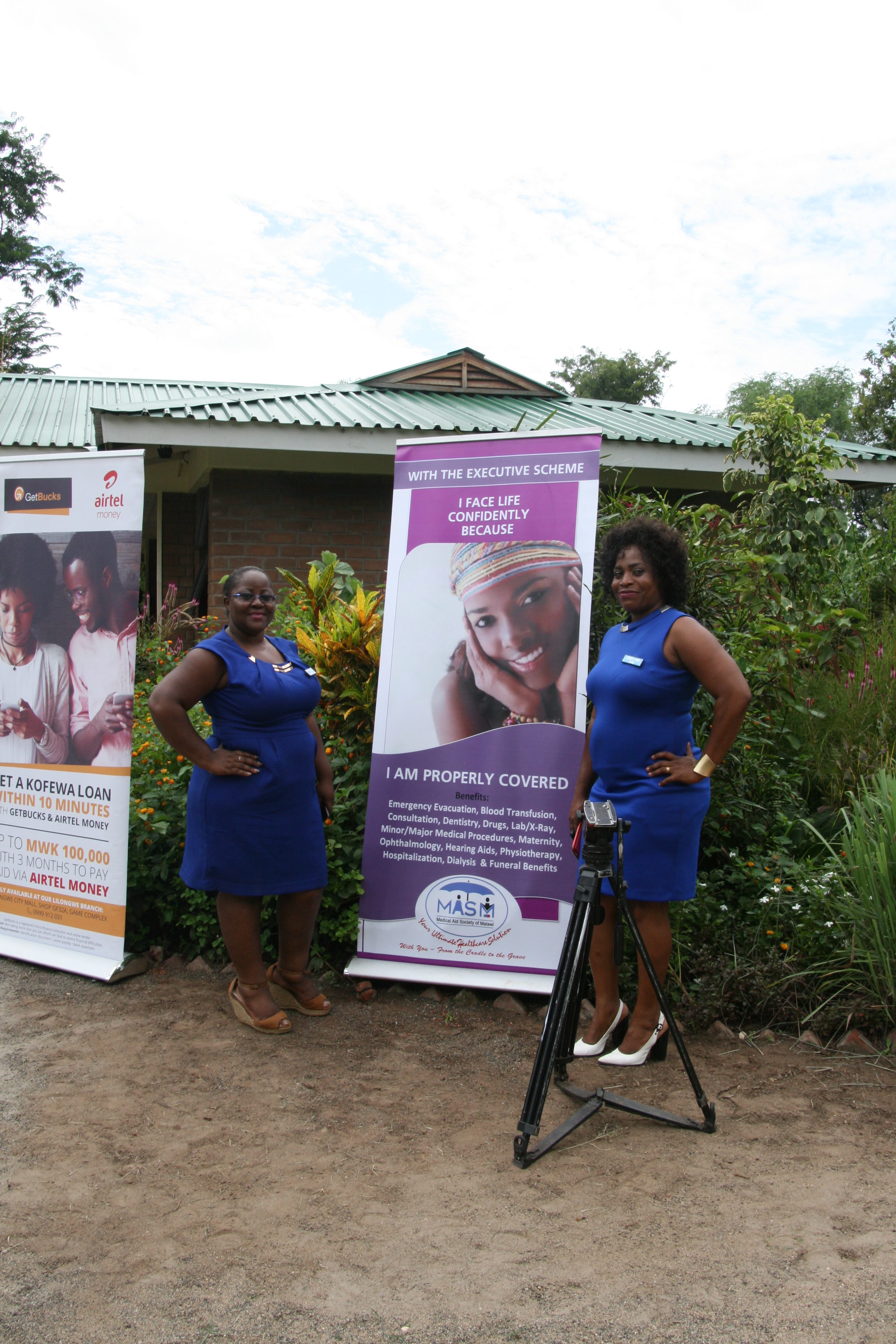 #HATS ON FOR CHILDREN'S PALLIATIVE CARE!
As NdiMoyo joined the world in the campaign for raising international awareness of the work of children's hospices and children's palliative care (CPC) services worldwide.
#Hats On


What Is The Day About?
The day aims to raise funds for children's palliative care, but more importantly, to raise awareness of the rights of very sick children with incurable and life-threatening illnesses to receive palliative care.
We know that there are in excess of 21 million children in the world who live with a life-limiting illness or condition that will or could drastically shorten their lives.
Sadly, just 1% of these children are accessing palliative care services. Services that do exist are mostly in the developed world. Those in the developing world are often underfunded and inadequate to meet the overwhelming need. As a result, millions of
children have a poor quality of life and suffer from pain and other distressing symptoms which could be controlled and significantly improved with palliative care.