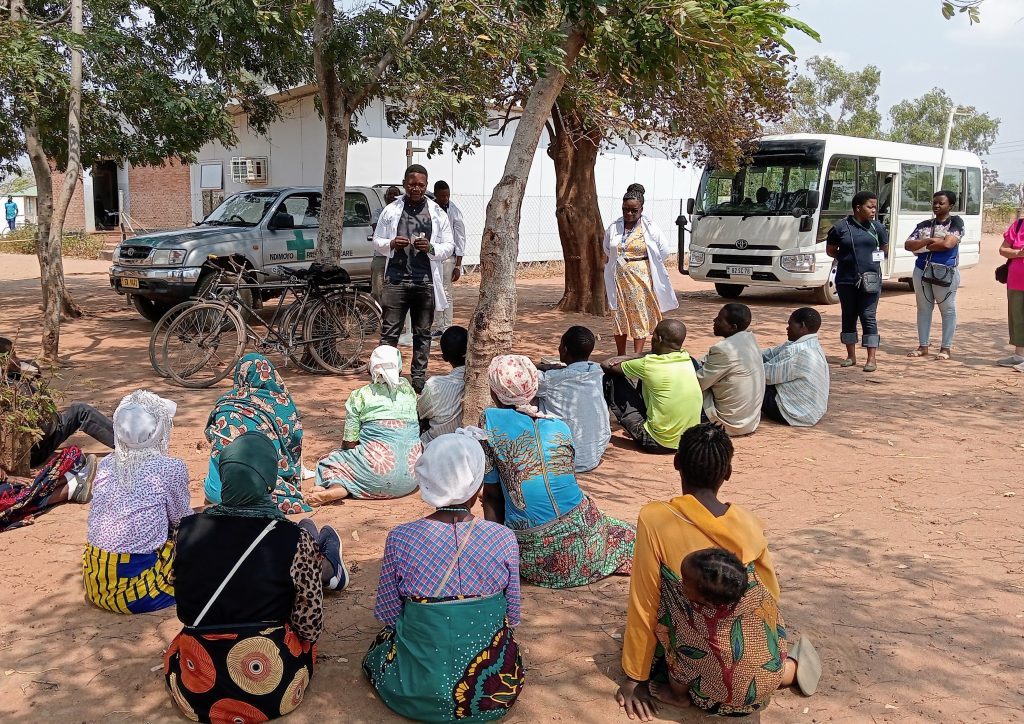 Malawi has only twelve dieticians, three of whom are involved in teaching and the rest
stationed in the major hospitals. The next group of trainees are trying to expand their remit
into the community and visited Ndi Moyo for two days to understand their relevance to
palliative care patients, many of whom are malnourished. They came with us on an outreach
visit to Mchoka health centre where they spoke to the waiting patients, weighed and
measured them, gave advice and helped us distribute bags of soya flour.
The dancing afterwards indicated that they communicated well! Palliative Care involves all
aspects of life and we were pleased that they were able to understand their contribution to
that care.