From 12pm (noon) on 1st December – 12pm on 8th December your donation to Ndi Moyo can be doubled.
One donation, twice
the impact.
YOU CAN 'GIVE LIFE' BY DONATING
Visit
https://donate.thebiggive.org.uk/christmas-challenge-2020
during the week of the campaign and DOUBLE your donation to NDIMOYO.
Ndi Moyo is a unique centre of palliative care excellence which provides pain relief and holistic care to the chronically sick and terminally ill people suffering from HIV/AIDS, cancer and other
life limiting illnesses in Malawi. Most palliative care in Malawi is only available in three central hospitals, which are 350 km apart. Most families live on less than 1$ a day and cannot afford the transport to these hospitals.
Ndi Moyo is a charity funded entirely
by donations.
Just £10 goes a LONG way
and will make a HUGE difference.

See what your donation will
do to help at www.ndimoyo.org
"We will never turn away anyone in pain"
Charles is a young man
aged 27, known to be HIV positive, who had severe chest pains and breathlessness the first time the Ndi Moyo team visited him at Salima District Hospital. It all started in December 2019 when he was working in South Africa and started experiencing
chest pains with a productive cough associated with fever.
His friends convinced him
to come back to Malawi to access proper health care services. Upon his arrival he visited a local health centre from which he was referred to the district hospital. But Charles condition worsened despite him visiting the main
district hospital.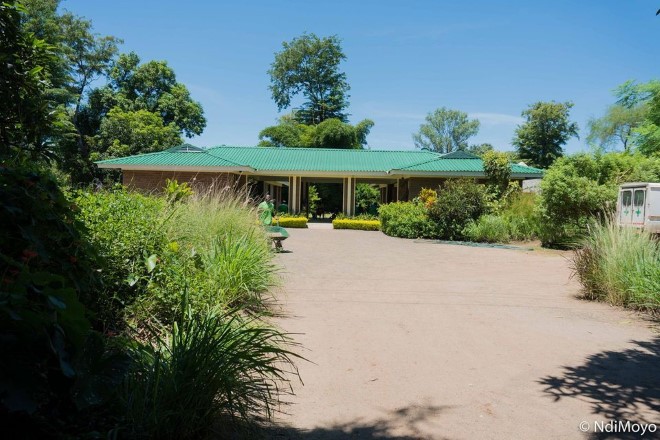 On the 9th of March 2020 Salima District Hospital staff decided to ask the Ndi Moyo team to review Charles. He was assessed and found to have breathlessness, severe chest
pains, low haemoglobin level and dark spots on his hard palate which indicated that he had Disseminated Kaposi Sarcoma.
He was given liquid morphine which controlled his chest pains and breathlessness and some herbal tea to improve
his blood level. Charles also received a blood transfusion. Once his breathlessness and haemoglobin level improved he started dual chemotherapy with Bleomycin and Vincristine. After discharge from the hospital Charles was given a review date at Ndi Moyo for the oncology
clinic.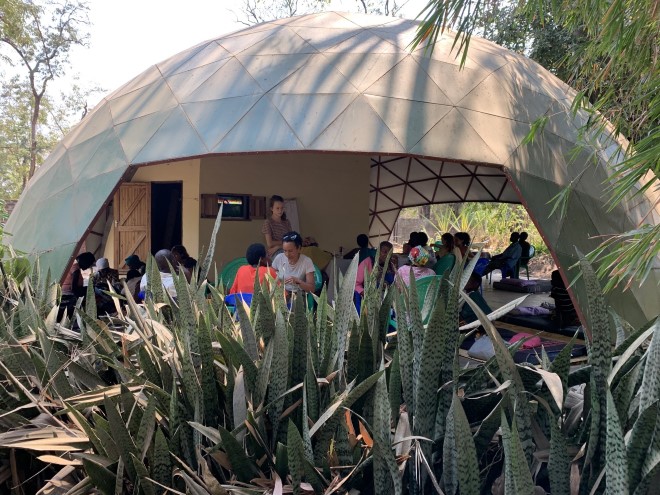 After two weeks Charles
came to Ndi Moyo with minimal shortness of breath and was reviewed by the visiting oncologist where a confirmed diagnosis of Disseminated Kaposi's Sarcoma was made and he was advised to continue with chemotherapy.
Charles has since received 8
cycles of chemotherapy and the pain and breathlessness have been controlled. He has improved quality of life as his physical, social and psychological pain has been controlled completely. He is also getting food supplements to improve his nutrition and health status. The
Ndi Moyo team managed to save Charles's life by identifying the right diagnosis and advising the right treatment.
From 12pm (noon) on 1st December – 12pm on 8th December your donation to Ndi Moyo can be doubled.
One donation, twice the impact.
https://donate.thebiggive.org.uk/christmas-challenge-2020