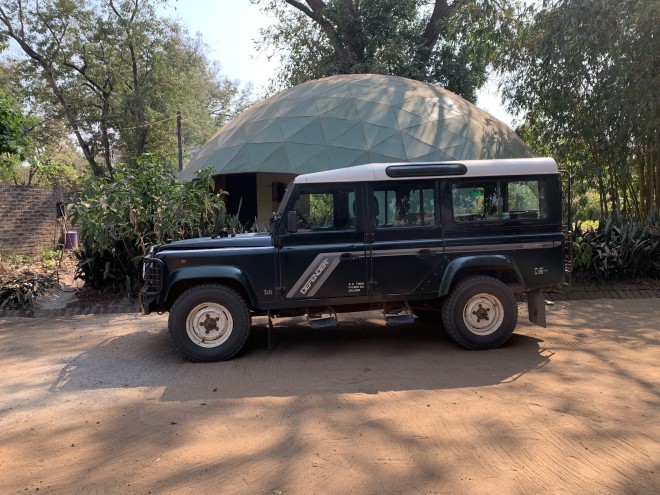 Malawi is one of the top 10 most vulnerable countries across Africa and top 5 most vulnerable countries in east Africa, with high household crowding and lack of transportation access in the region. In this densely populated, epidemiologically vulnerable country, a pre-emptive state of emergency was declared prior to any COVID-19 cases. Though response stringency increased quickly initially, as of early July 1, lockdown restrictions have not been implemented and cases are rising : the total number of cases doubled in eight days.
Most cases within Malawi are in highly vulnerable Lilongwe – Ndi Moyo is situated to the east of Lilongwe in Salima. Ndi Moyo's operations are continuing except for a couple of programs they have temporarily suspended, namely Day Care and Home Visits, however, they need to raise more money to cover the costs of continually replacing PPE (surgical masks and gloves, head gear and disposable gowns among other items) and prices continue to treble at the local market due to continued demand.
If you are able to, anything you can give will make a huge difference.
---
(Please note all pictures within this newsletter were taken prior to the Coronavirus outbreak).
Ndi Moyo makes a Dream come True for Petros
For two years Petros, a 75 year old man had been unable to walk or even stand up due to knee joint pains which were severe and burning in nature. He had sought medical treatment several times from the district hospital, but gained no improvement. An X-ray confirmed degenerative osteoarthritis and he was told that the disease was advanced, incurable and that he would never walk again. In the UK he would have been eligible for knee replacement years earlier.
He went back home very sad and without hope.  Petros was assessed on his arrival at Ndi Moyo and found to have physical, spiritual, social and psychological pain. His inability to walk greatly upset him as he could no longer socialise with friends, provide for the family, or attend church services. The Ndi Moyo clinical team immediately provided him with appropriate medication to control his physical pain, and counselling to help him understand and cope with his illness.
Ndi Moyo advocates for Petros with the Malawi Project
Within a short while Petros receives a tricycle from the Malawi Project and gains the means of mobility once again to attend church services and socialise with his friends.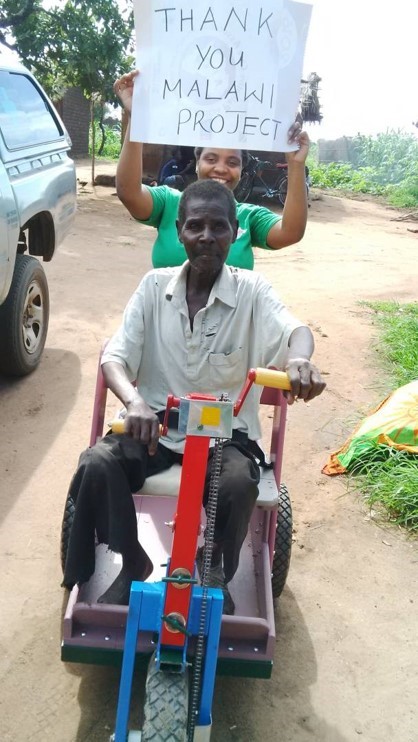 Ndi Moyo's support made his last two years far happier and more fulfilled before he unfortunately died of malaria. The Ndi Moyo team managed to bring joy, happiness and smiles to Petros's face on many an occasion over those last two years of his life.
Article written by Anastasia, March 2020.
Patients making beads necklaces & bracelets on Day Care Day